Analytical Services For A Better Drug Formulation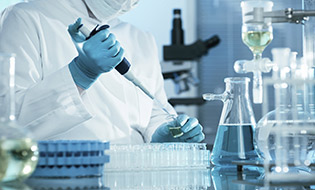 With more than 20 years of scientific expertise and an extensive state-of-the art GLP & GMP analytical platforms, Bertin Pharma provides method development, quality control and stability testing within a full development project or as stand-alone service for NCE as well as Biologics.
Whatever your need is, from stand alone services to full development program, Bertin Pharma provides tailored-made solutions :
analytical Development & Validation
transfer and optimization of analytical methods
method development and adaptation throughout the formulation development
validation, carried out following international standards and guidelines (ICH)
quality control (EP, USP or Internal monograph)
Bertin Pharma provides also the following services:
methods validation according to ICH and SFSTP guidelines (clinical dose formulation) and according to the white paper entitled "Non Clinical Dose Formulation"
"Analysis Method Validation and Sample Analysis" released in AAPS J . 2010 Aug 14 (non clinical dose formulation)
methods evaluation and optimization
cleaning validation
evaluation and updating of Marketing Authorization files*
shelf-life determination*
validation and stability reports
In the early stages of formulation development, assessment of sensitivity of the drug substance to acid, base, oxidation, light, moisture must be performed.
Bertin Pharma is opened to stability studies as stand-alone services for companies looking for sub-contracting part, or all their stability studies.
For your biologics, we offer a comprehensive expertise based on customized analytic programs in order to develop and validate specific methods and to resolve key issues along the drug development process.
For other elements that API Development, finished Product Development, batch Release (QC Controls, stability, pilot) such as potency assays, we invite you to visit our dedicated page: Therapeutical Protein Characterization