When the Efficiency Meets the Ethic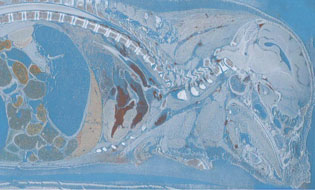 Whatever the routes of administration used with radiolabelled or non-radiolabelled compounds, Bertin Pharma can support your Animal PK & Metabolism Studies.
Focus
Bertin Pharma can fulfill your needs regarding
Focus on Biologics
Focus on Animals housing & surgering
Animal Ethic Committee
Bertin Pharma can fulfill your needs regarding
mass balance studies (including CO2 expired)
quantitative Whole Body Autoradiography (QWBA)
tissue distribution (transplacental, BBB, transcutaneous or milk passage)
biliary excretion
plasma & urine pharmacokinetics (single or repeated dosing with empis pump and collection sample methods either using traditional methods such as Dry Blood Spot or the Culex® automated collection system
As for bioanalysis applied to in vitro ADME, Bertin Pharma offers all its analytical expertise for this field.
Focus on Biologics
For biologics such as therapeutic proteins, Bertin Pharma is able to assess their immunogenicity and the influence of the emergence of Anti-Drug Antibody (ADA) on PK parameters.
For bioanalytical step associated with ADA, testing process relies on three major steps: screening assays, confirmatory assays and neutralising assays (Enzyme-based & cell-based assays) followed by Routine analysis in Good Laboratory Practice (GLP).
Focus on Animals housing & surgering
Bertin Pharma has, in house, rodent animal models (mouse, rat, hamster, guinea-pig). For any other species, Bertin Pharma collaborates with partners.
Bertin Pharma has developed a specific expertise in Surgery in rodent for catheterization of jugular and portal vein & carotid and of choledoc, placement of gastric, intraduodenal, ileal, subcutaneous (Alzet® pump) and implant microdialyse implants. One possible application could be in-situ gastro-intestinal perfusion, sampling & analysis.
Animal Ethic Committee
As of February 2011, the French Government has registered the Bertin Pharma Ethic Committee composed of 6 Bertin Pharma and independent people.
This commitment pursues the philosophy of Bertin Pharma with the use of Culex® in accordance with the Council Directive 2010/63/EU which aims to improve animal welfare by reducing their number and pain during experimentation.