Drug Analysis For NCE & Biologics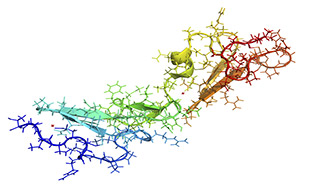 Our GLP-certified drug analysis laboratories can implement or extend any existing assay for parent drug and their eventual metabolites, active or inactive e.g. antiviral & anticancer nucleoside derivatives . This expertise concerns NCE as well as biologics with immunoanalysis , chemical analysis as well as molecular biology solutions.
Interestingly, our large number of collaborations with chemists and biochemists permits us to handle and resolve the difficulties encountered (i.e.: in vitro interconversion between pro-drugs and active metabolites, poorly soluble drugs, unstable compounds, endogenous compound) and lead to success your projects.
At Bertin Pharma, we may perform:
development & validation of drug-analytical methods including tailor-made methods addressed to fussy assays and methodology applied to DBS (Dry Blood Spot)
improvement & validation of drug analytical methods
transfer technology of drug analytical methods
routine drug analysis using:

> automated, on-line & tailor-made solid phase extraction (including restricted Access Media & Turbulent Flow Chromatography) & staggered
> HPLC-MS /MS
> HPLC with UV, fluorescence & radioactive detection and mass spectrometry detection
> MALDI-TOF
> radioisotope determination in biological specimens
> immunoassays (radio- and enzymo-) and binding- & cell-based assays
> competitive hybridization and other molecular biology assays such as qPCR & RT-qPCR
Through these skills, Bertin Pharma offers a comprehensive & integrated platform allowing pioneer and state of the art expertise related to therapeutic proteins, gene therapy and cell therapy. Unwanted immunogenicity is often deleterious with a neutralization of pharmacological effects of therapeutic proteins in parallel of the emergence of Anti-Drug Antibodies (ADA) and Bertin Pharma explores this issue using these different tools and others.