Accelerate your Lead Optimization & Candidate Selection!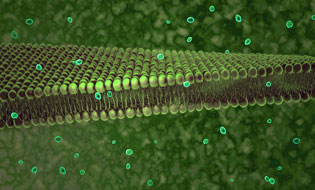 Bertin Pharma has developed an expertise to screen Early Pharmacokinetic profile (plasma and/or target organ) on rodent species (rat or mouse) to accelerate the lead optimization and the candidate selection.
Focus
Fast Track Process powered by Drugabilis
Culex ®: Automated In Vivo Sampling System
Fast Track Process powered by Drugabilis
First, the selection of a suitable vehicle for preclinical compound profiling is an important step in early development phases to ensure the quality of drug candidates implying a speed process & low consumption of APIs.
Bertin Pharma with Drugabilis, the first CRO specialized in pharmaceutical drugability for ADMET studies, proposes an integrated FAST TRACK PROCESS to perform early pharmacokinetics or toxicological studies combining early drug formulation. This platform does exist thanks to Pharmacokinetics, Toxicology experts in Formulation & Analytical Chemist teams.
This typical timetable for six compounds demonstrates our capacity in early in vivo ADME.
Culex ®: Automated In Vivo Sampling System
This early in vivo ADME step is facilitated by the use of Culex® Automated In Vivo Sampling System.
Bertin Pharma is the first CRO in Europe to have implemented Culex® for rat.
Therefore, Bertin Pharma has a 15 years long track record and also masters this sampling system for mouse.
This system is an instrument designed by BASi to collect biofluids (blood, bile, urine) and feces, during the course of preclinical pharmacokinetics or drug metabolism experiments.