Bertin Pharma Brings Innovation In The Field Of Nutraceutics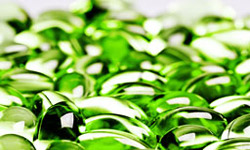 Bertin Pharma brings its knowhow to the field of Nutraceuticals based on over 15 years of experience and can manage the development of your nutraceutics from their screening up to the supply of pilot batches and their manufacturing. Bertin Pharma can also act as a central lab for your biomarker & microbiological analyses during clinical studies.
Focus
Central Lab for Immunology, Microbiology, Bioanalysis & Formulation
Bioanalysis Platform
Central Lab for Immunology, Microbiology, Bioanalysis & Formulation
With our Immunology & Microbiology platform, Bertin Pharma assesses using cell & animal models:
modulation of the inflammatory response including oxidative stress & lipid peroxidation, the central orchestra of various lesions and diseases (atherosclerosis, cardiovascular diseases, obesity, …) related to nutrition and intestinal tractus
induction of anaphylactic response (allergenic effects, basophil response)
stimulation of a specific immune response
modulation of microbial (commensal & probiotic) flora
Bioanalysis Platform
With our Bioanalysis platform, we quantify in our several experimental models and during clinical studies specific biomarkers involved in:
metabolic diseases suc as cardiovascular diseases (Aldosteron, Angiotensin, etc.), obesity (Adiponectin, Ghrelin, AgRP, Resistin, AFABP, etc.) & diabetes (Insulin, Leptin, etc.)
food allergies such as allergic response mediators (Histamine, Leukotrienes and various cytokines)
With our Formulation platform, we propose formulations & analytical characterizations of new Nutraceutics in:
tablets and capsules for both immediate and modified release formulations, oral solutions, emulsions and suspensions, multilayer tablets for both immediate and sustained release
innovative technologies for active product absorption enhancement, such as micronization and co-micronization, self-Emulsifying delivery Systems, solid dispersion and complexation…
analytical characterization
Our international network of CMO for Nutraceutics fully compliant with GMP's allow us to help you for the selection of the most appropriate manufacturing site in term of quality, availability and costs.
Projects are supported by the analytical characterization of physico-chemical characteristic.
Clients can count on troubleshooting during the manufacturing phase to secure seamless production.