Human PK & Metabolism: Trust our Complete Expertise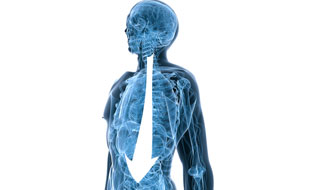 Our human pharmacokinetic department provides advice and respond to your needs regarding the whole range of clinical pharmacokinetics aspects. This can be offered either as a stand-alone service or as an integrated offer.
Mastering fast, reliable and collaborative industry-standard software: WinNonlin ®
Our pharmacokinetic scientists, using industry-standard WinNonlin ® software, can provide the following services:
input into study design, including allometric scaling
non-compartmental pharmacokinetics
compartmental pharmacokinetics/simulations
ascending dose (assessment of dose proportionality)
repeat dose (assessment of multiple dose linearity)
bioavailability and bioequivalence
drug interaction studies (DDI)
special populations
pharmacodynamic and PK/PD modeling
pharmacokinetic parameters output including a comprehensive analysis and interpretation of the data are provided in state-of-the art report
Assaying your samples in our Central Lab
Our Drug analysis/Bioanalysis department acts as a Central Lab to quantify drugs & biologics in various biological media to carry out:
blood, plasma & urine kinetics and also, intracellular pharmacokinetics
balance of elimination
metabolic profile & structural elucidation
This drug analysis, essential for a better understanding of metabolism and PK, often positioned parallel to the quantification of Anti Drug Antibody (ADA) for the question of Immunogenicity and, of biomarkers such as cytokines & CD expression at the surface of various cell populations or subpopulations.