Challenge our MS2Plex Technology!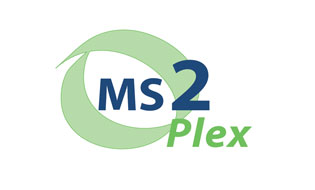 Concomitantly of this Drug Analysis capacity, the level of protein expression and the understanding of their functional roles, for example, in drug absorption, distribution, metabolism, elimination, toxicity, and efficacy (ADME-T/efficacy), is important for drug discovery and development.
Quantitative Targeted Absolute Proteomics (QTAP)
Recently, a new protein quantification method, called quantitative targeted absolute proteomics (QTAP), has been developed on the basis of separation and identification of protein digests by liquid chromatography-linked tandem mass spectrometry with multiple reaction monitoring.
Bertin Pharma proposes this QTAP solution, named « MS2Plex Customs Services », to quantify in GLP environment membrane proteins such as CYPs, UGTs, ABCs & SLC transporters involved in ADME-T of drug candidates.
Other applications than the one around the metabolism, such as Cancer, are being put in place.
Bertin Pharma proposes you either Assay Kits ready to use or customised Services to assay Membrane Protein Quantitation.