Clinical Supplier & Central Lab services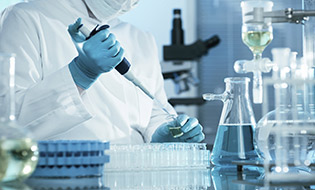 Alongside the recruitment centers, Bertin Pharma acts as Clinical Supplier and Central Lab in clinical studies with scientists having more than 25 years of experience in the management of the shipment, the reception of supplies and biological specimens worldwide.
For the first of these two activities, we can help you from preparation of therapeutic units until their shipping to the recruitment centers.
For the second and associated with this service, Bertin Pharma proposes its expertise in Drug Analysis, Management of Biological samples , Tissue Banking and IDMIT & "PharmImmune" platforms, respectively.
This concerns samples of volunteers participating either in Phase I studies in the Pharma field or studies in Cosmetology and Nutraceutic, and of patients and various therapeutical areas including infectious diseases. Some of our facilities are biosafety level 2 or 3 (BSL2/3).
Our biomarker development group develops or collaborates for the setting in, the development and the implementation of new tools essential for the monitoring of volunteers or patients.