Expertise & Dedicated Platform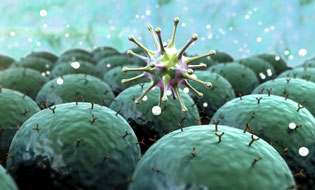 Bertin Pharma has more than two decades of experience in ImmunoPharmacology, Immunotoxicology including Immunogenicity, Immunomonitoring handling Human & Animal Samples to evidence the Efficacy & Safety of vaccines, adjuvant, immune therapies, gene therapies, etc.
Focus
Our Immunopharmacology Expertise
Pharmimmune: a Joint Solution Powered by Bertin Pharma /CEA
Our Immunopharmacology Expertise
Bertin Pharma has a singular wide panel of cell & animal models to evidence the efficacy of new immunomodulatory candidates.
Our philosophy is also true for this "immune pharmacology" section with both rapid assays using mainly cell lines (human or animal) and assays as close as possible to the physiology or pathophysiology.
In parallel, Bertin Pharma has several analytical methods to explore the immune response namely ELISA/EIA, Western Blot, ELISPOT, Intracellular Cytokine Staining (ICS) , cell proliferation, flow cytometry, qRT-PCR, etc.
Pharmimmune: a Joint Solution Powered by Bertin Pharma /CEA
Bertin Pharma & CEA, one of its closer partners, offer a joint solution in their "Pharmimmune" platform, with a set of competences and equipments dedicated to monitoring the innate & adaptive immune responses in cell cultures or after administration of a drug candidate in animals, healthy volunteers or patients with different diseases (infectious diseases, oncology, autoimmune diseases, chronic inflammation, …
This immune platform is not only focused on Pharma/Biotechs but also dedicated to explore beneficial and deleterious effects on the immune system of new products in Nutraceutics and Cosmetics.
Bertin Pharma has a dedicated equipment platform composed mainly by several flow cytometers and a cell sorter in BioSafety Laboratory 3 along with a mass cytometer.