Global Solutions for Biologics Development: right to the market!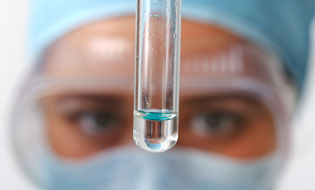 While small molecule drugs continue to be developed for treating and curing diseases, biologics, also known as biopharmaceuticals, biologic medicinal products, therapeutic biological products or biologicals, have thrived to fill up the gap left by chemical entities for some therapeutic classes such as oncology.
Focus
Development & Quality Control
Compliance/Regulatory
Pharmacology, safety & viral clearance studies
Biopharmaceuticals represent a challenge since their discovery depends on a high level research, using high skills to develop high value added products. You are the expert of your drug substance.
Bertin Pharma's seasoned project managers and highly qualified scientists guides you from Development to Analytical services & to Clinical treatment unit production. The services can be either one-stop or integrated offer but always customer-driven.
Development & Quality Control
Bertin Pharma proposes a full set of innovative proposals:
Formulation
Analytical method: development & validation
Analytical testing service
Biologics characterisation
Batch-to-batch analysis & consistency
Stability studies
Batch release
Bertin Pharma has been audited with success by both International & National Regulatory Agencies and customers. It demonstrates our daily investment to complete studies in compliance with both Professional practices, your budget & timeline.
Pharmacology, safety & viral clearance studies
Bertin Pharma proposes you a range of services to evaluate efficacy and safety of your biologics:
Immunogenicity
Immunotoxicity
Immunopharmacology
Viral prion safety
You are now ready to step to 1st-in-man trials before rapidly access to the market!